The Boom Shaka website was born in September of 1995, and at that time there were fewer than 20,000 web sites in the entire world. Today there are over a billion.
When BoomShaka.com launched, there was no such thing as Google (it came online 3 years later), Facebook was still 9 years away, and Twitter wouldn't be created for 11 years.
So not only was BoomShaka.com the world's first Reggae site, it was one of the first websites, period. Here are the different looks the site has had over the years.
1995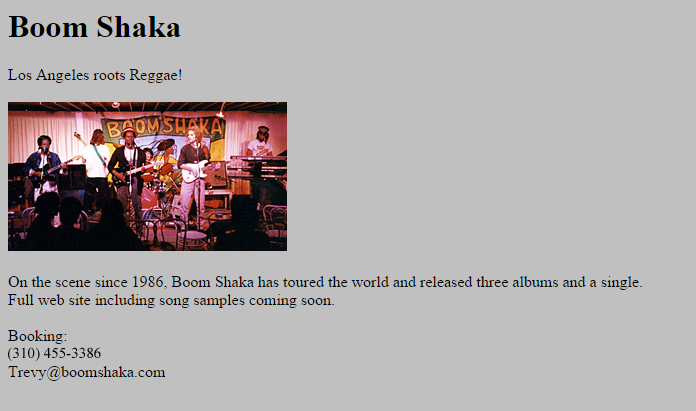 1996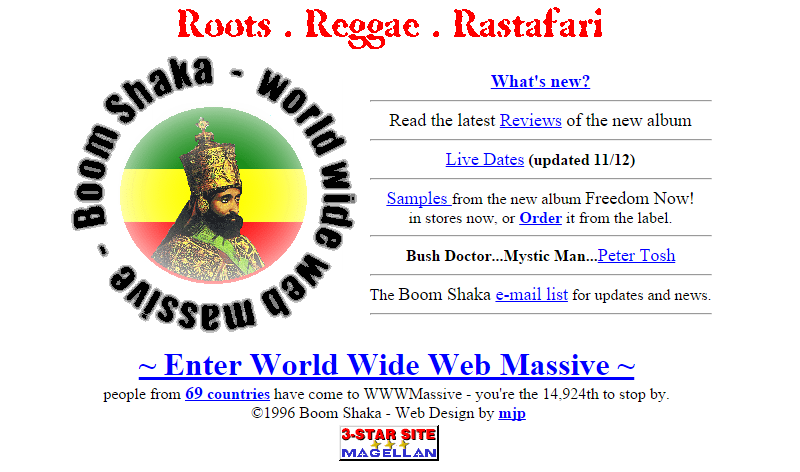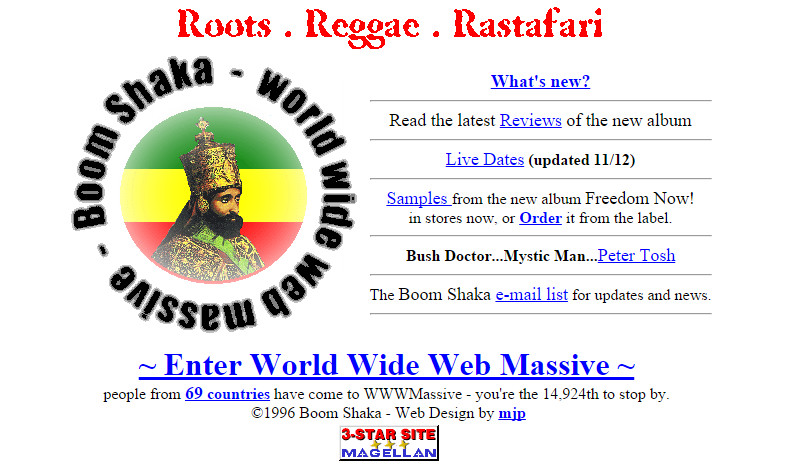 1997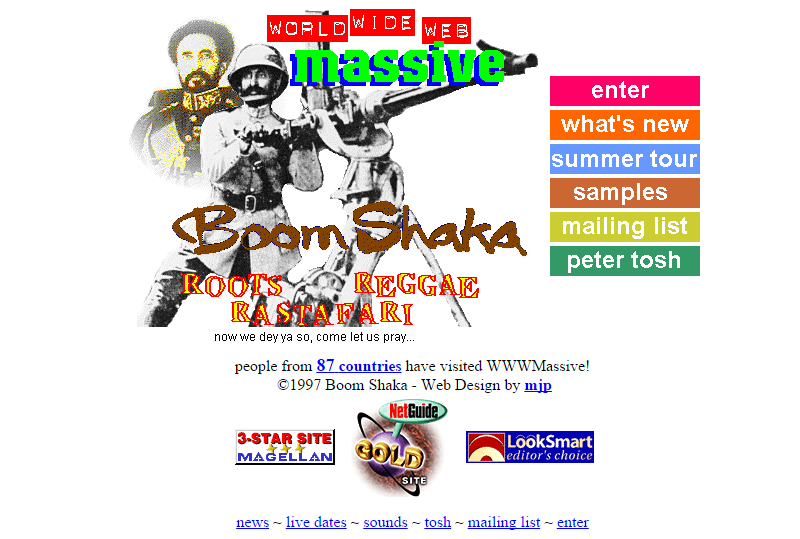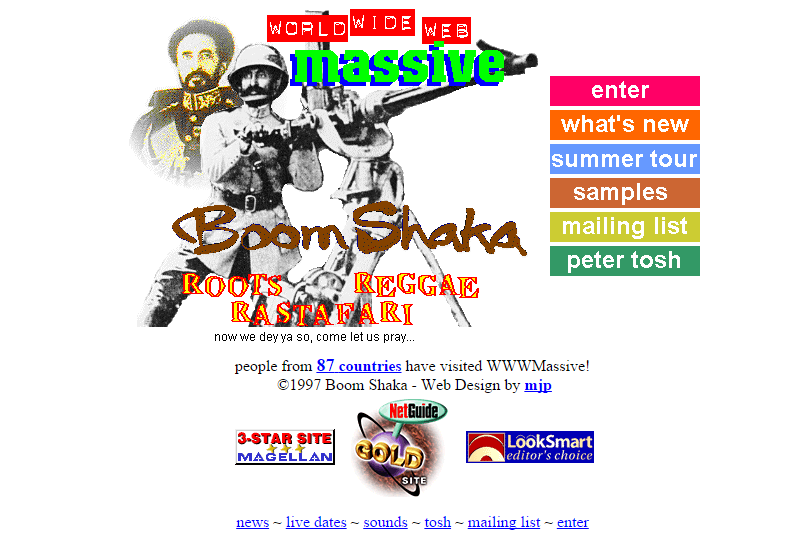 1998-1999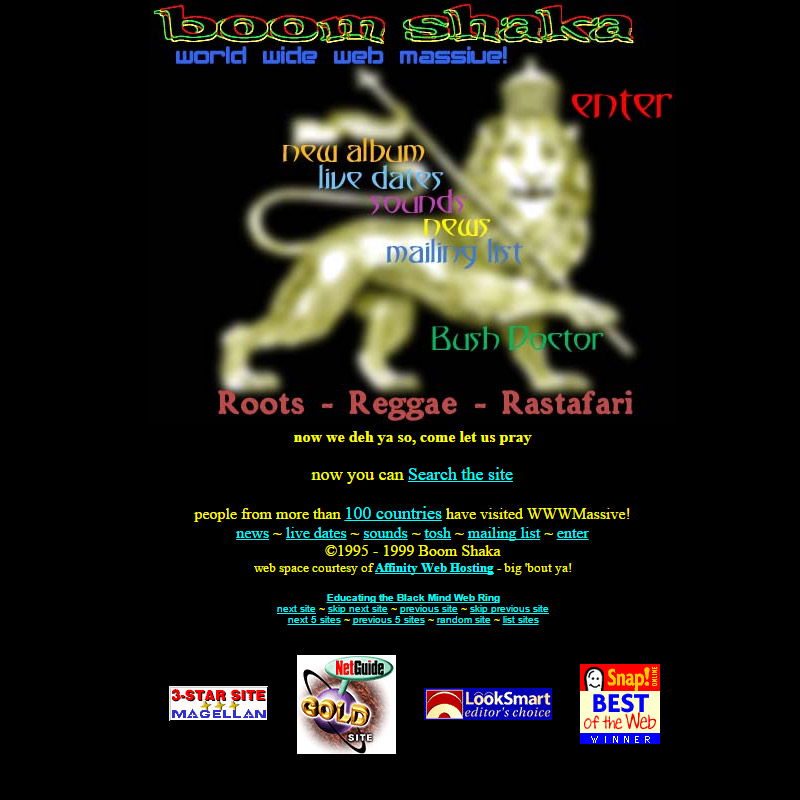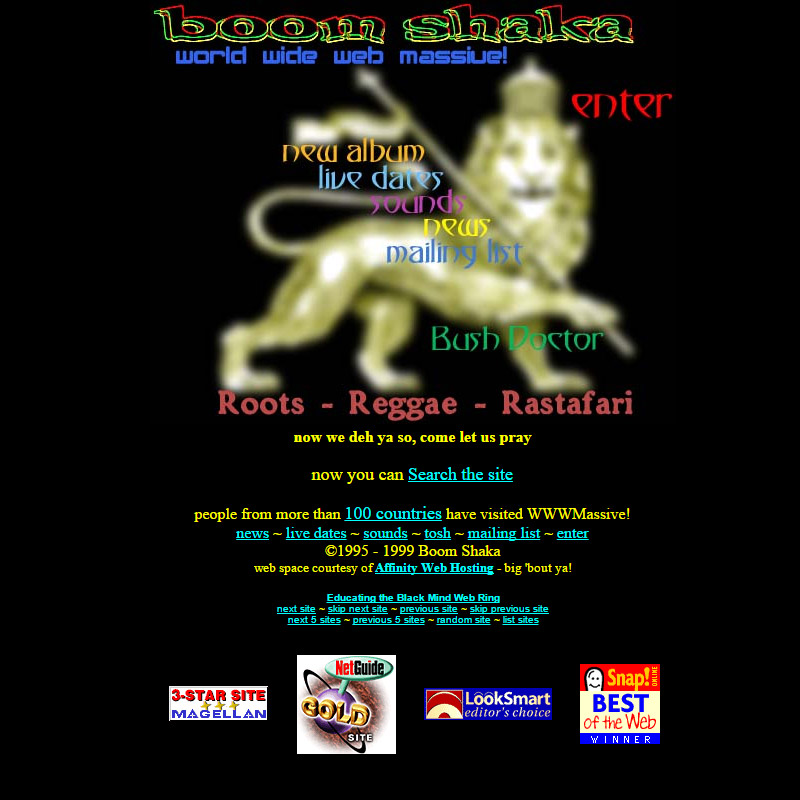 2000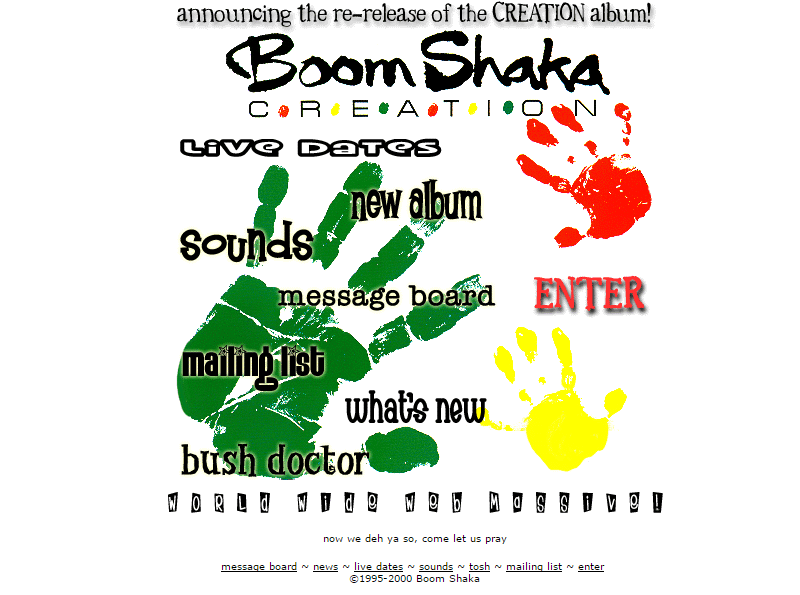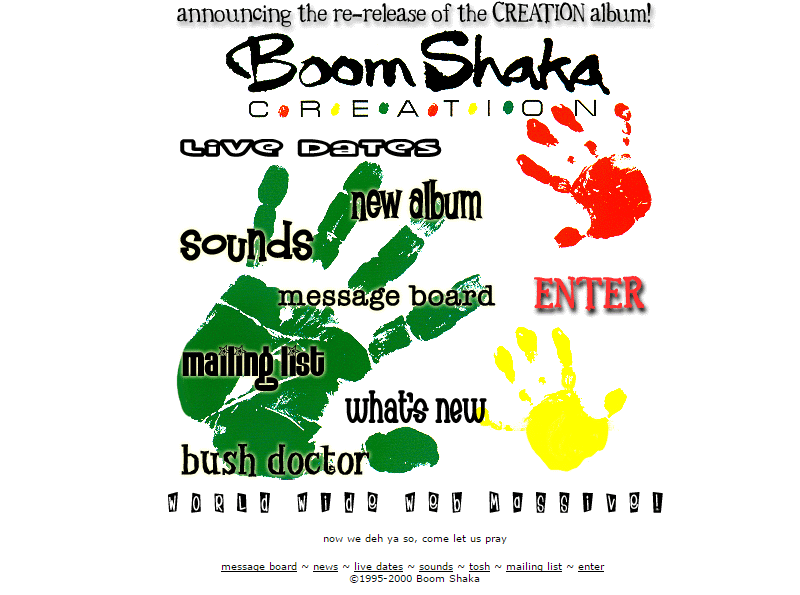 2001-2006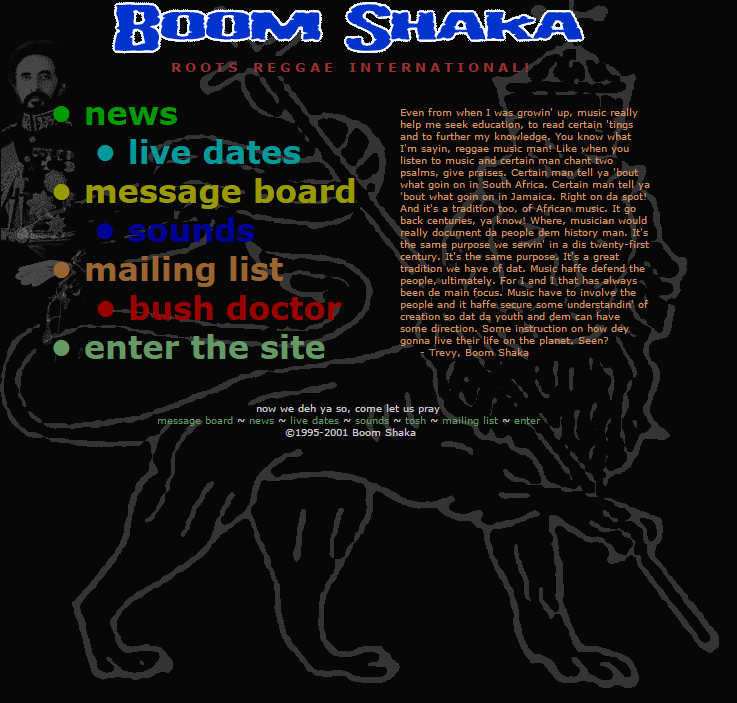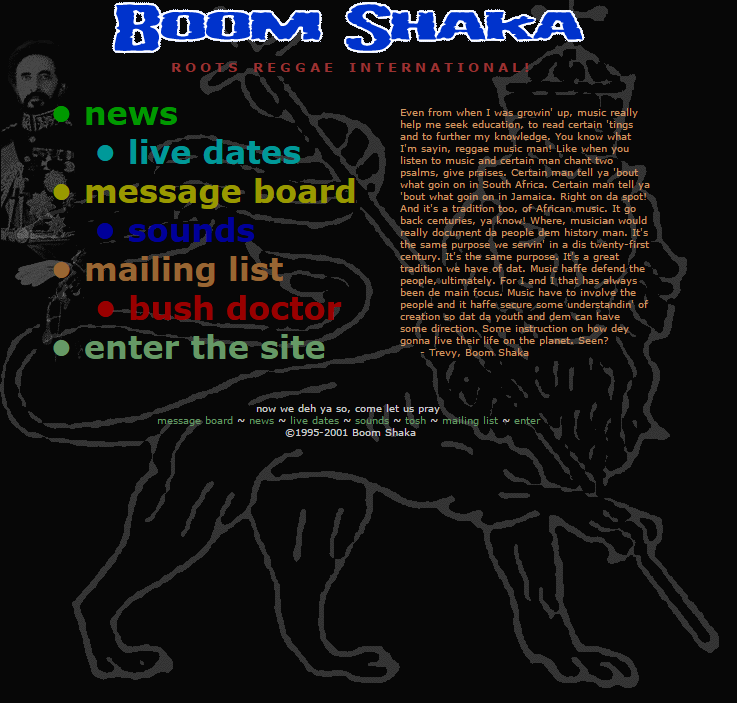 2006-2014